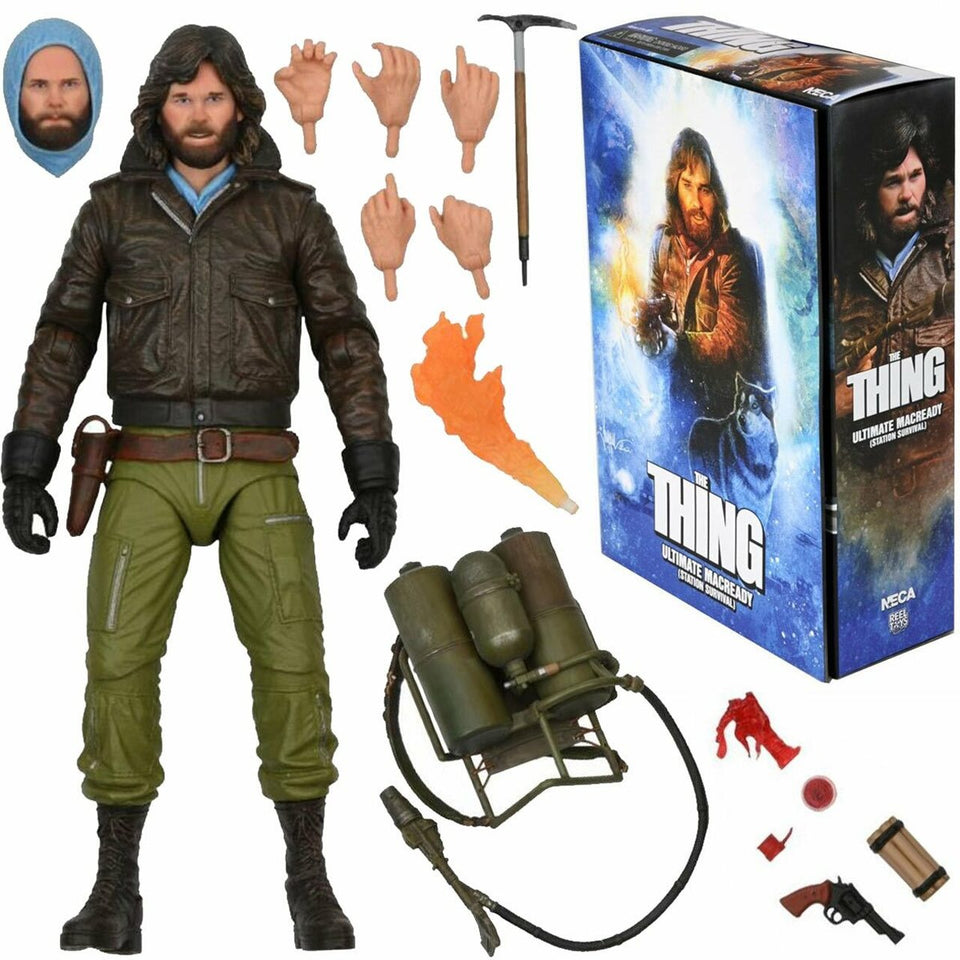 The Thing Action Figure - Ultimate Survival Station MacReady 7 inch The Thing Figure __________________$45.00
The Thing Action Figure
From John Carpenter's sleek horror film classic! Macready is one of 12 men who've been sent to find out what happened after their station was destroyed. He becomes infected by something evil and must fight for his life against blood-thirsty robots that want nothing more than human limb transplants...
A self-absorbed research team goes into the ice with only hopes on finding survivors or recovering Important Data left behind during an experiment gone wrong which turns out not just be true but also quite dangerous as we soon realize these people have become part way through this transformation themselves
The Thing Figure Description

The 7 inch Macready The Thing figure itself is incredibly detailed and features interchangeable heads and hands, so they can create any number of different looks. Plus, it comes with a whole range of accessories, including a flamethrower, fire effect, dynamite bundle, wire spool, petri dish, blood effect, revolver, and ice axe. 
Barcode: 634482049013